What's up guys?
These past few days have been pretty exhausting and at the same time productive for me. I've been training the basketball team for 3 straight days already and have already started on my morning runs. My buddy Mike has already left for Toronto but good thing he left me some running tips for the upcoming marathon. I have to admit it, I'm not as confident yet but I guess that's something I need to build up during my training. Running a marathon isn't just about the physical. It also needs mental strength and each part of the marathon has its own mental challenges.
I remember Mike telling me to start out slow. He said that when starting your marathon, you'll feel strong and confident but you must keep reminding yourself to hold back. Running slow for the first half than the second half will give you a more enjoyable marathon. So, take it slow. Another thing is that you have to run your own marathon. Don't mind the other people passing you. If they're starting out way too fast, know that you'll catch them later—at your own pace.
Also, don't get too emotional. You'll most likely be passing by family members and friends. And although it may be tempting to begin high-fiving and jumping up and down, try to stay as calm as possible. Preserve your mental energy for the rest of the marathon. The farther you get, the more your mental toughness will be tested. Just remember not to begin giving into periods of self-doubt and distress. Just think about all the training you have done and how rewarding it will be to accomplish your marathon. These tips from Mike are really handy and I know they will be very helpful for me to accomplish my marathon.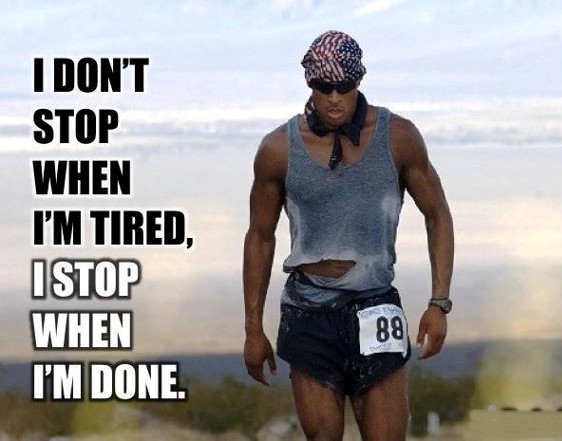 So much for that, I have just received the e-mail confirmation for the basketball game this coming weekend. I've already announced the news to the boys so that they can start becoming more serious in their practice and I'm glad they are. They have also been asking me for more information on how to increase their vertical jump so I told them to check out this site. So far, they're really doing great with their dribbling and shooting skills and I'm pretty sure in time they'll be improving their vertical jumps also.